Sets- Georgette Tunic with Leggings (GCST) LIGHT MOSS Three Quarter Sleeve Georgette Tunic with Leggings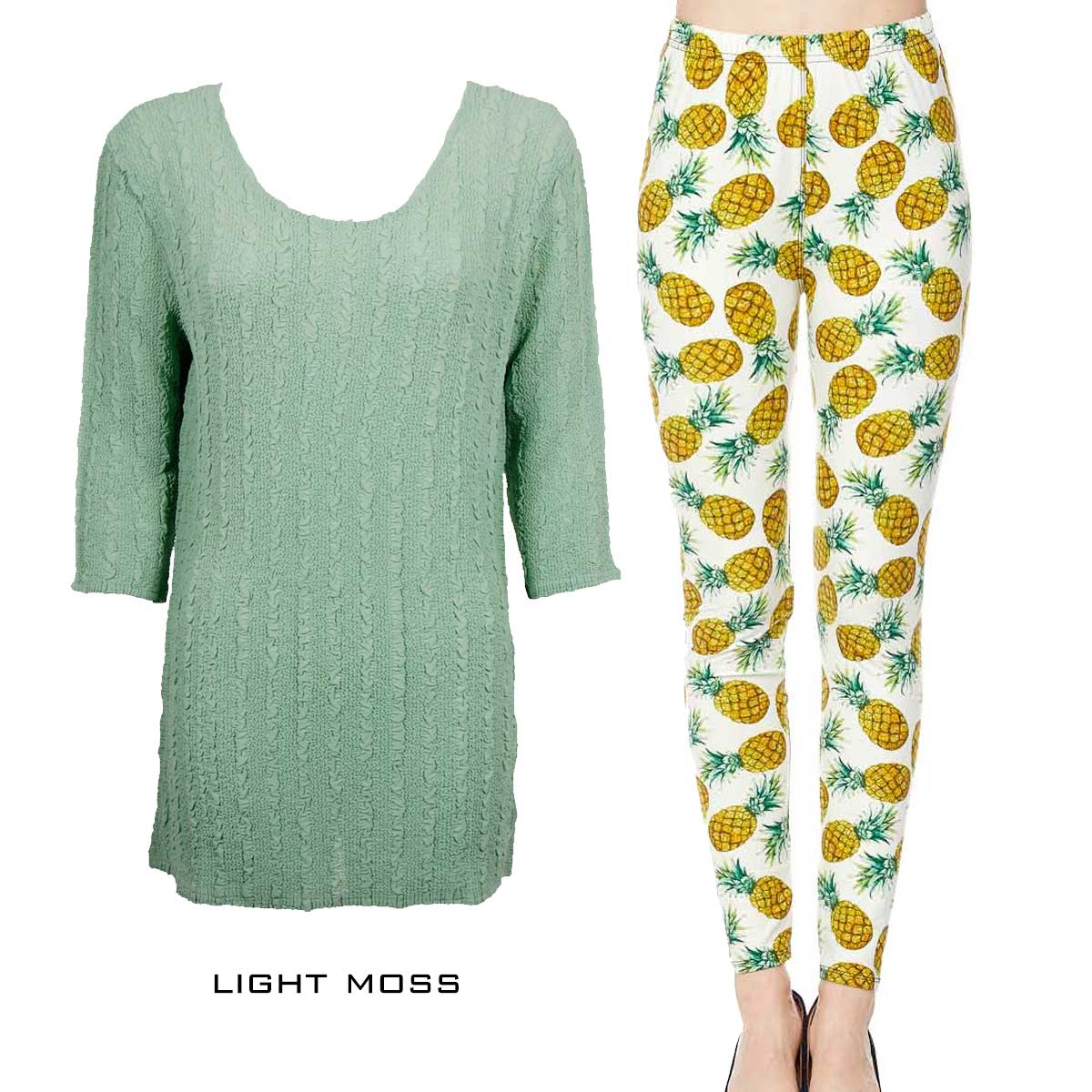 New
Sets- Georgette Tunic with Leggings (GCST)
LIGHT MOSS Three Quarter Sleeve Georgette Tunic with Leggings
Great Match-up of Tops and Leggings.
Take the guesswork out of your ordering.
Sets include sleeveless tunic and color coordinated brushed fiber leggings in correct sizing.
Tunic:
CRUSHED GEORGETTE 33" POLYESTER Leggings:
BUTTER SOFT BRUSHED FIBER 92% POLY 8% SPANDEX
Click Here For Pricing & Ordering
Quick Ordering: To order from this page, fill in ALL quantities you want, then press any UPDATE CART button.
All quantities will be added to your cart at once.