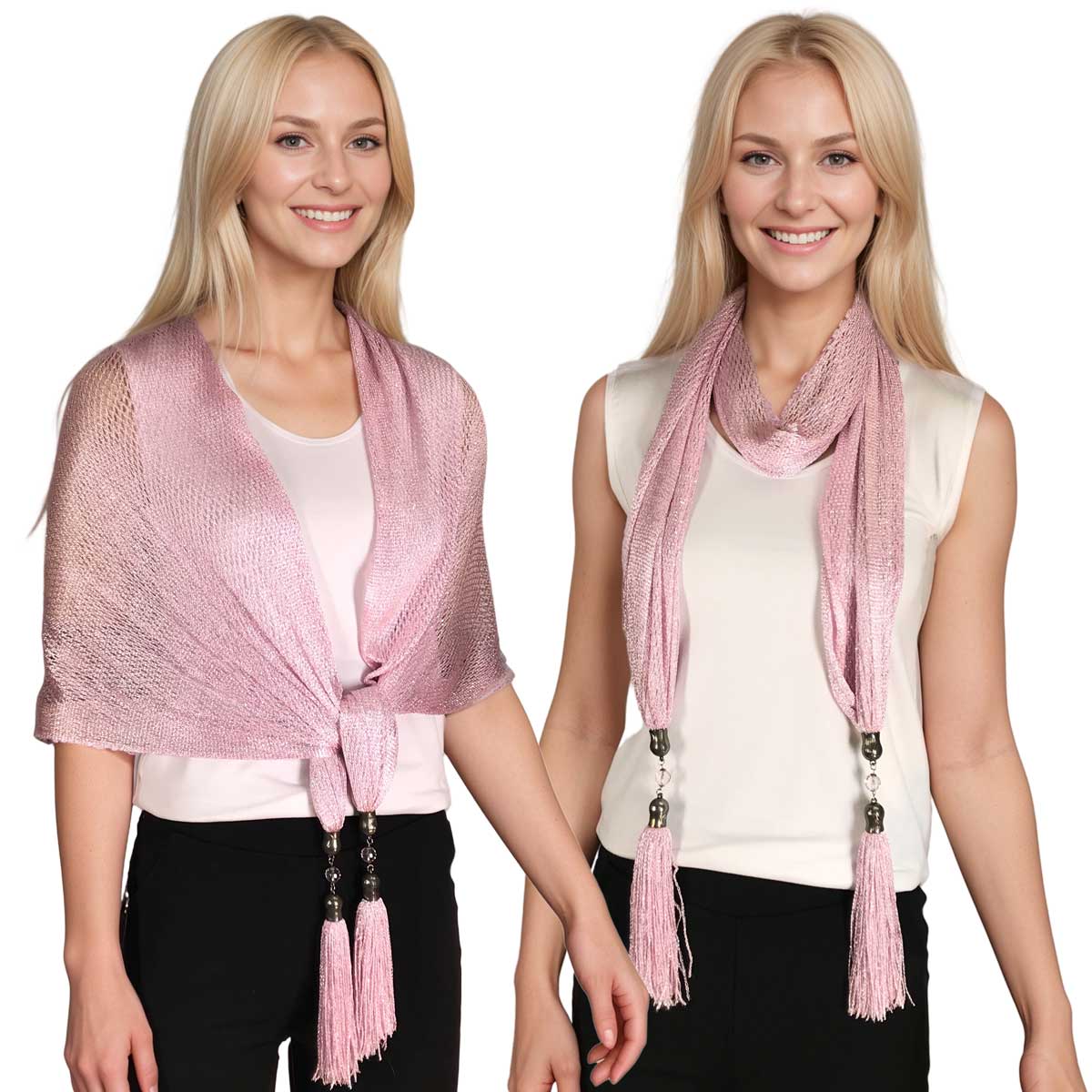 2904 - Metallic Jewelry Scarves
Fishnet - Light Pink (#7)
This is an artful scarf!
It is a lightweight mesh with sparkle provided by lurex thread woven into the solid mesh strands.
The ends are finished with decorative crystal beads attached by solid metal attractive connectors and finally in fringe created from the mesh stands.
It is light enough for year round use and the sparkle is just enough to set a happy festive mood without being too wild and glitzy.
18" x 72"
Polyester
Imported
1 to 4 $8.95
Any 5 or more $8.00
Mix and Match with this Product
Click Here For Pricing & Ordering