Poncho - Lace Knit 1109 Brown Poncho - Lace Knit 1109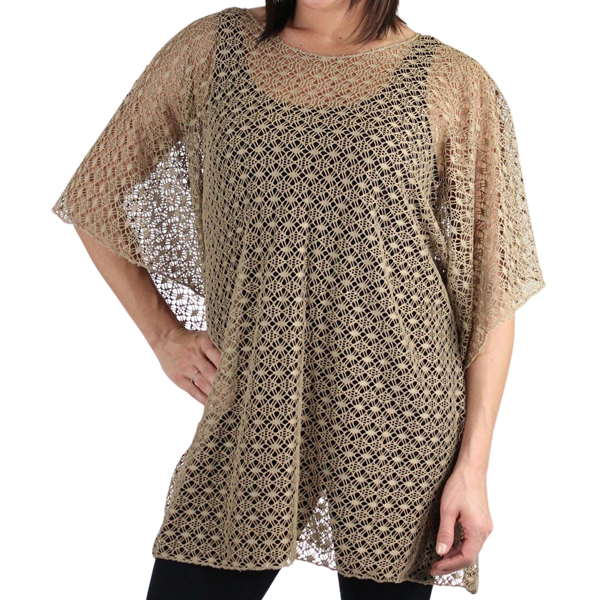 Poncho - Lace Knit 1109
Brown Poncho - Lace Knit 1109
This lace knit poncho with arm holes will be a "go to " piece for all occasions because it is a light, flattering and timeless design.
31" neck to hem
Polyester
Imported
Click Here For Pricing & Ordering
Quick Ordering: To order from this page, fill in ALL quantities you want, then press any UPDATE CART button.
All quantities will be added to your cart at once.