C Oblong Scarves - Long Two Way Knit Tube* Black Oblong Scarves - Long Two Way Knit Tube*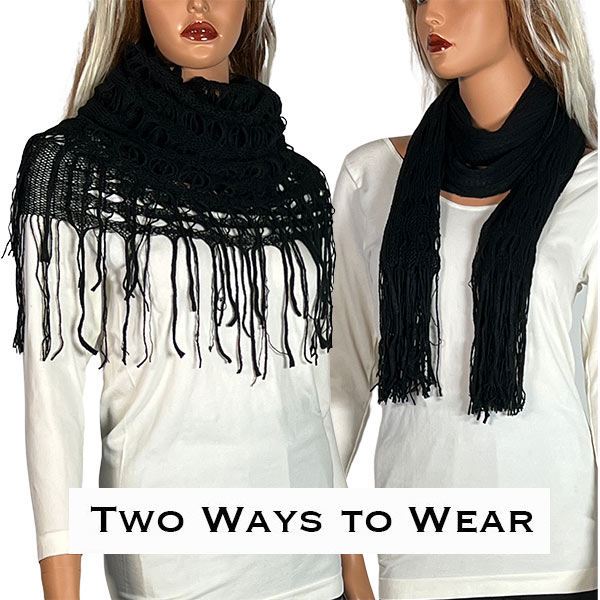 C Oblong Scarves - Long Two Way Knit Tube*
Black Oblong Scarves - Long Two Way Knit Tube*
Two Scarves in One!
This scarf is designed with a tight weave on one side and a cut out knit on the other. It can be opened to be or as an infinity with ease or worn as a long art scarf.
8" x 84"
Acrylic
Imported
Click Here For Pricing & Ordering
Quick Ordering: To order from this page, fill in ALL quantities you want, then press any UPDATE CART button.
All quantities will be added to your cart at once.