Crystal Zipper Sweater* Olive Crystal Zipper Sweater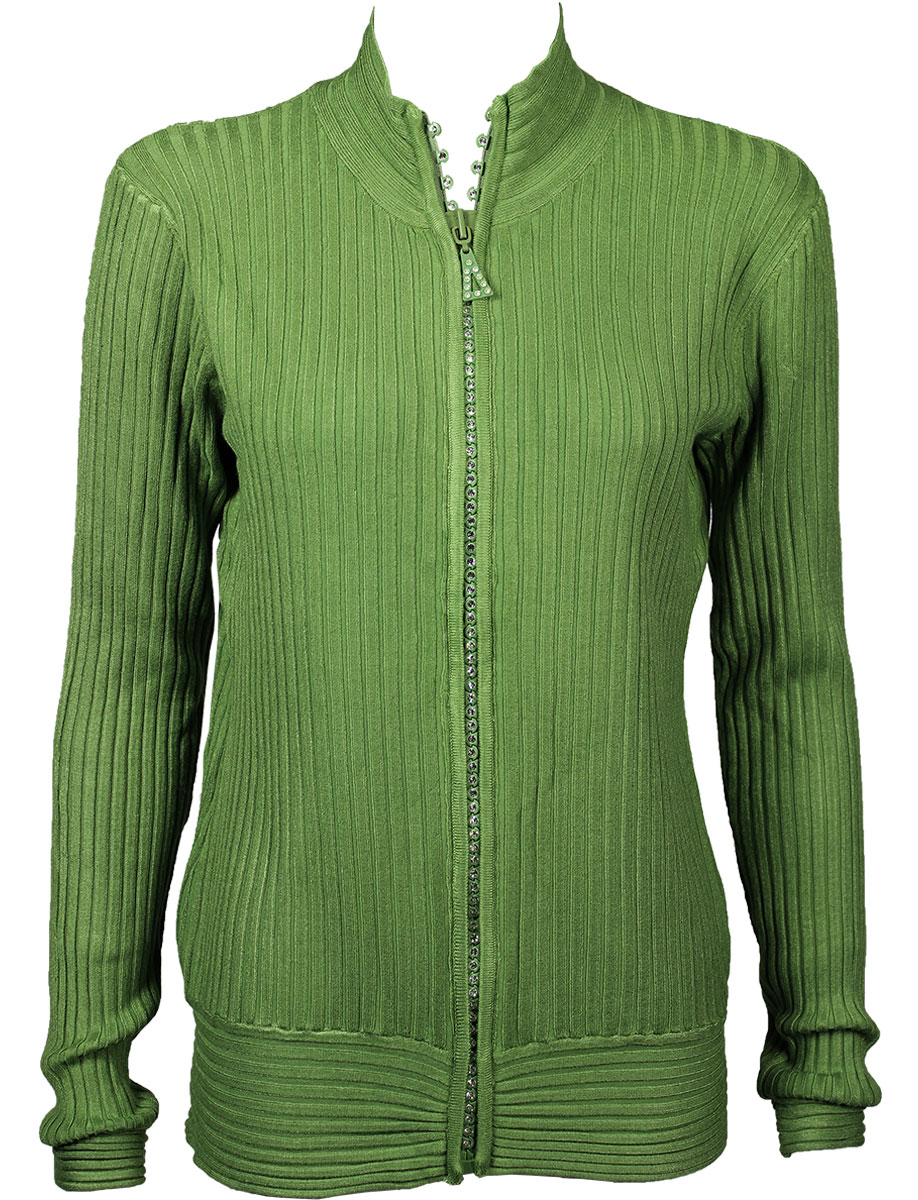 Crystal Zipper Sweater*
Olive Crystal Zipper Sweater
These are very appealing sweaters made even more so by our popular crystal diamond design zipper. They have a soft ribbed texture in a vertical pattern with a waist band to provide structure and style. Similar sweaters are in catalogs for over $100.00.
One Size Fits Marketing
82% Rayon 18% Wool
China
Click Here For Pricing & Ordering
Quick Ordering: To order from this page, fill in ALL quantities you want, then press any UPDATE CART button.
All quantities will be added to your cart at once.