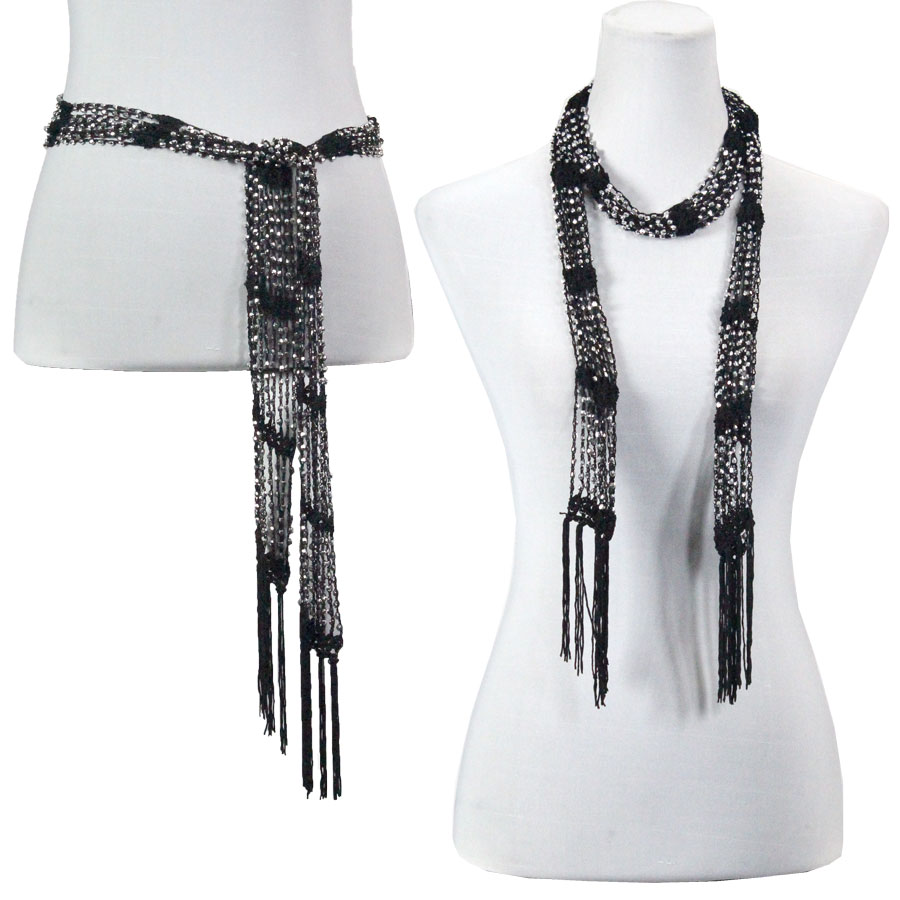 1755 - Shanghai Beaded Scarves/Sash
Black w/ Silver Beads (6) Shanghai Beaded Scarf/Sash
The Best Selling Accessory in America!
An item that is truly versatile, a scarf and a necklace in one. Our Shanghai beaded accessory is a lightweight band of thread in a fishnet style adorned with crystals.
Wear it as a scarf (in endless ways) or as a sash for lots of sparkle without a lot of weight.
3" x 72"
High Quality Polyester
Made in China
1 to 11 $6.50
Any 12 or more $5.95
Mix and Match with this Product
Click Here For Pricing & Ordering