Skirts - Georgette Micro Pleat Calf Length * Leopard Border Black-Teal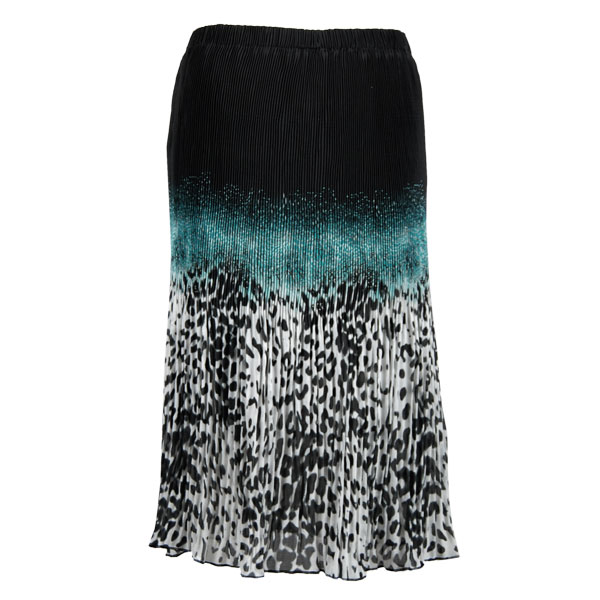 Skirts - Georgette Micro Pleat Calf Length *
Leopard Border Black-Teal
These stylish skirts are packable, crushable and made to travel. Designed with micro pleats from the waist to the flounce accent at the hem, they're calf length with elastic waist.
Standard Size fits S-L
25" Long
100% EZ care Polyester Georgette
Click Here For Pricing & Ordering
Quick Ordering: To order from this page, fill in ALL quantities you want, then press any UPDATE CART button.
All quantities will be added to your cart at once.