Kimono - Animal Print 43051 GREY LEOPARD Kimono - 43051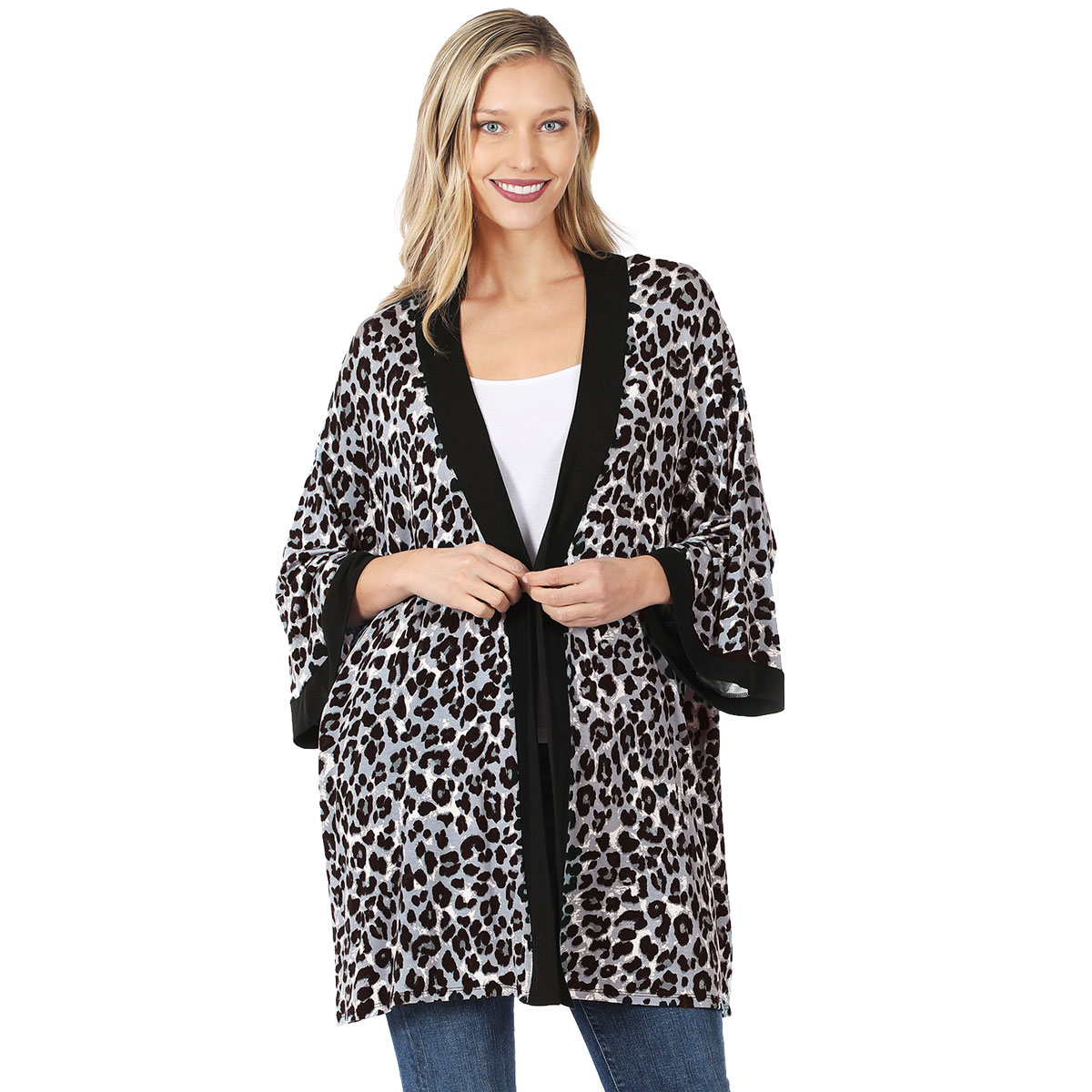 Kimono - Animal Print 43051
GREY LEOPARD Kimono - 43051
A stunning piece to make every occasion special.
This animal print open front kimono cardigan expresses vibrant personality.
Wear over basic black for an elegant outfit or over jeans and tee to make an everyday bold statement.
DESCRIPTION:
TOTAL BODY LENGTH: 31.5", BUST: 51" approx.- MEASURED FROM SMALL FABRIC
JERSEY FEEL 95% RAYON 5% SPANDEX IMPORTED
Click Here For Pricing & Ordering
Quick Ordering: To order from this page, fill in ALL quantities you want, then press any UPDATE CART button.
All quantities will be added to your cart at once.