C Leaf Leg Warmers with Button & Lace 264x105 Dark Brown Leaf Leg Warmers with Button & Lace 264x105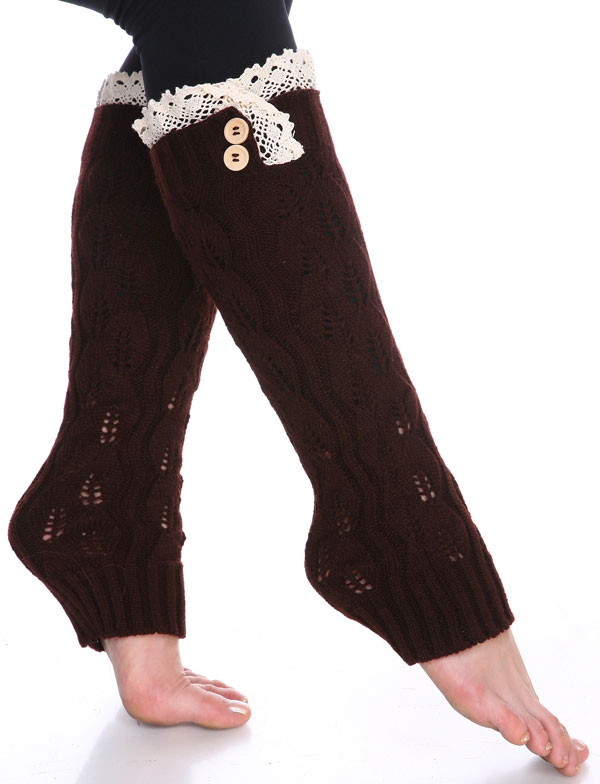 C Leaf Leg Warmers with Button & Lace 264x105
Dark Brown Leaf Leg Warmers with Button & Lace 264x105
These leg warmers have a leaf knit design embellished with two decorative buttons and lace. They can be worn inside or outside of your boots depending on your sense of style.
18" length
Acrylic
Imported
Click Here For Pricing & Ordering
Quick Ordering: To order from this page, fill in ALL quantities you want, then press any UPDATE CART button.
All quantities will be added to your cart at once.