Button Scarves - Velvet Vintage Rose* Black Button Scarves - Velvet Vintage Rose*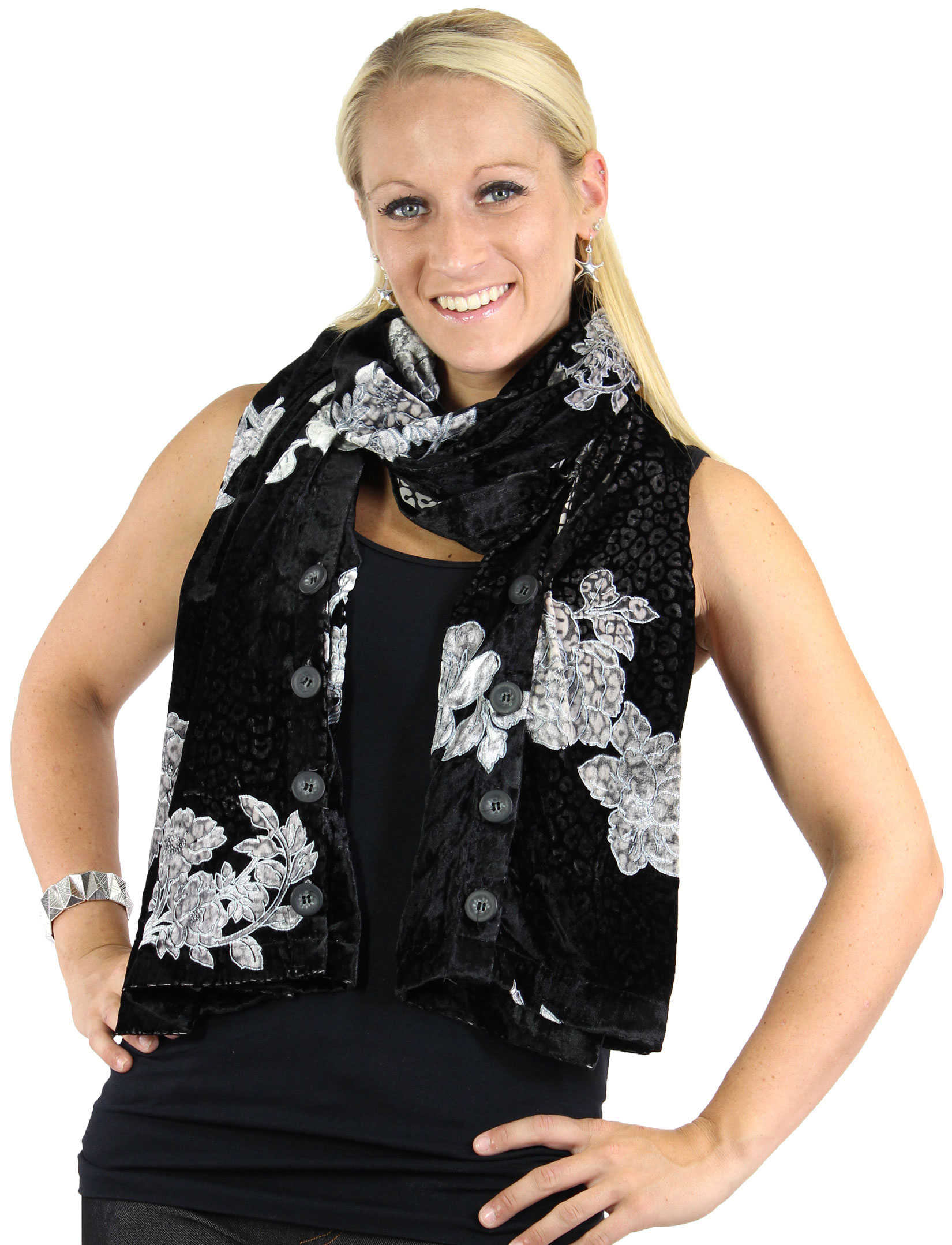 Button Scarves - Velvet Vintage Rose*
Black Button Scarves - Velvet Vintage Rose*
A Magic Scarf Exclusive!
These Velvet Vintage Rose Button Scarves can be worn open or button them in a variety of ways for different wearing options. Your customers will love them! Each scarf comes with wearing instructions.
24" x 75"
76% Rayon / 24% Nylon
China
Click Here For Pricing & Ordering
Quick Ordering: To order from this page, fill in ALL quantities you want, then press any UPDATE CART button.
All quantities will be added to your cart at once.