Set - Georgette Mini Pleat Half Sleeve V-Neck CHSS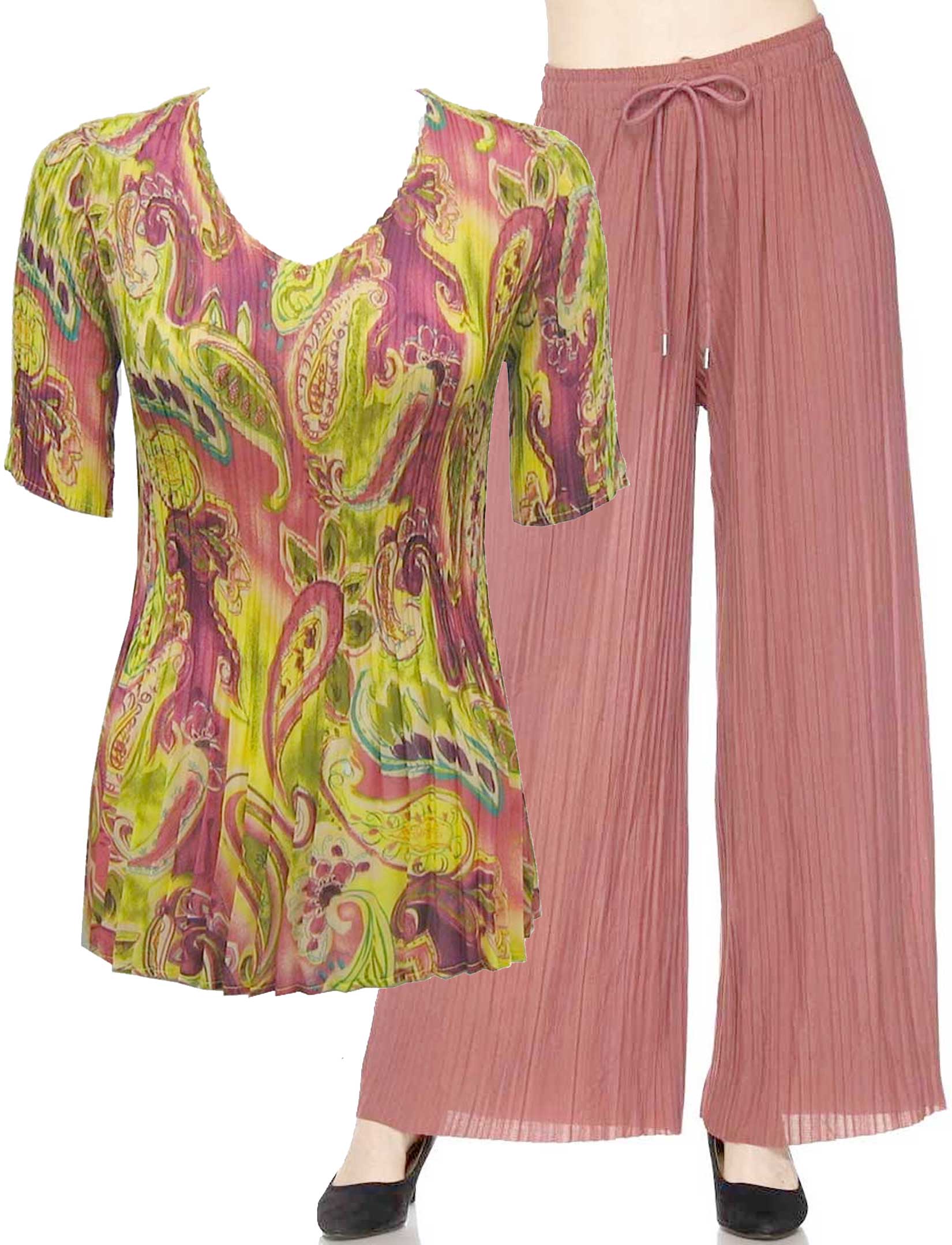 Set - Georgette Mini Pleat Half Sleeve V-Neck CHSS
Availability: In stock
Great Match-up of Tops and Pants.
Take the guesswork out of your ordering.
Sets include half sleeve mini pleat v-neck top and color coordinated pleated pants.
HALF SLEEVE V-NECK GEORGETTE MINI PLEAT DESIGNED TO FIT SIZE 4-10
Pants:
GEORGETTE PLEATED PANTS
ONE SIZE FITS S-L
STRETCH WAISTBAND
Pant: Length 40"(may be shortened without sewing)
92% Polyester, 8% Spandex.
Imported
Printable Swatch Page
Quick Ordering: To order from this page, fill in ALL quantities you want, then press any UPDATE CART button.
All quantities will be added to your cart at once.